OUR MANUFACTURING PARTNER
Our kitchens, bathrooms, dressing rooms and storage units are manufactured in France and Europe, according to very strict manufacturing processes and in accordance with all current European and French standards.
COMO CUCINE quality standards apply to all our products.
COMO CUCINE works with the main electrical appliance manufacturers such as :
SIEMENS – BOSCH – ROSIERES
Each designer is trained to meet your expectations. They will be able to listen, advise and lay out an exceptional kitchen or bathroom.
A surveyor will come to your place, at your request, to technically validate every detail of your project, such as the spatial stacking of furniture, and will check plumbing and electrical constraints…
Your interlocutor will order your kitchen or bathroom after checking every detail since every detail counts!
She will be your direct contact able to answer your questions during every stage of your order:
deadlines – delivery – fitting…
Fitting is an important step in your project, which is why we have selected experienced and meticulous fitters!
The team leader will draw up a CERTIFICATE OF WORK COMPLETION issued with you to ensure that your kitchen or bathroom are properly finished.

Development prize 2013 Furniture, House, Design Fair SADECA Nice (France)
Winner of the Golden Leaf Autumn Fair Porte de Versailles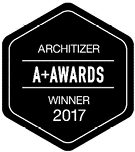 Some kitchen models are designed by Alessandro Isola winner of the A+ award 2017
COMO CUCINE, THE RIGHT CHOICE FOR AND EXCEPTIONAL KITCHEN OR BATHROOM